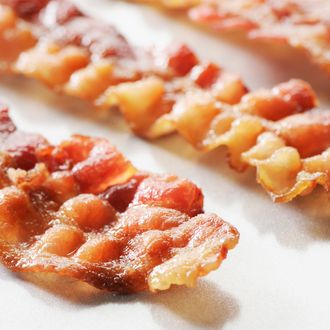 Not That Bad: Somebody wasted some delicious bacon …
A Bit Worse:  … by throwing it on the ground in a public park in New Dorp Beach, Staten Island.
Wow, Terrible: The bacon was found on Sunday morning just before the start of a ceremony marking the end of Ramadan was held in the park. The NYPD is investigating the incident as a hate crime.