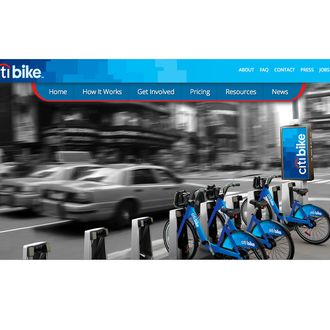 It's official: The Citi Bank–sponsored bike share program that was supposed to launch last month won't arrive until next spring. "Hopefully the software will work by then," Mayor Bloomberg said on his radio show today.

Software was blamed for a delay on July 31 as well, when the Citi Bike program was to launch the first 1,000 of 10,000 shiny blue rides. At the time of that delay, a Department of Transportation spokesperson insisted that the program was still planned for 2012.
"The software doesn't work. Until it works, we're not going to put it out," Bloomberg said. "We did think there would be a possibility we would have bikes on the streets this summer. We think … this spring."

At a Coney Island press conference yesterday, Bloomberg insisted that there's no "secret agenda" with the delay. "The software doesn't work. And putting it out when the software doesn't work, it wouldn't work. Period." He added that the delay isn't costing the city any money. "The city loses because we don't have bicycles, but the city doesn't lose any money," he said.