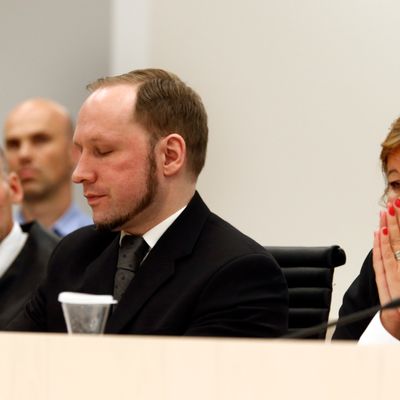 Breivik in court.
Photo: Heiko Junge/AFP/Getty Images
Anders Breivik, confessed killer of 77 people, was ruled sane today by a panel of Norwegian judges, and sentenced to a maximum term of 10–21 years in prison. Before you flip out: Under Norway's rules of "preventive detention," Breivik can be held as long as he remains a danger to society, "which means it is unlikely he will ever be released," according to the AP and common sense.
Breivik smiled as the verdict was read. He had always hoped that the court would validate his sanity.