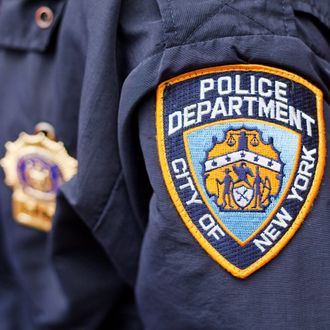 New York State Supreme Court Justice Thomas Raffaele claimed in June that he was an innocent bystander during the violent arrest of a homeless man when an NYPD officer charged him and delivered a military-style chop to his throat. Today, the Queens District Attorney decided, nah, no big deal, just a misunderstanding. The office of Richard Brown announced that not only was there not enough evidence to support allegations that the police were being too rough with the man they were detaining, but the 69-year-old judge's accusations aren't good enough either. The police sergeant that Raffaele says refused to take his complaint at the time is also in the legal clear.
"We find that there is insufficient evidence of criminality to support a charge that the police officer acted with intent to injure or that physical injury (as defined by statute and case law) occurred," said the D.A.'s office in a statement. "The People would have the burden of proving beyond a reasonable doubt that the police officer intentionally and unjustifiably struck Justice Raffaele and that the Judge sustained physical injury. Based on our investigation, we are unable to sustain that burden."
Raffaele told the Times that was "very shocked" and "very disappointed" at the conclusion. "To be in a situation where somebody smashes you in the neck and just walks away from it because they are a police officer — when I did nothing to provoke this attack — I feel it's dangerous, not just for me but for any other citizen, because officers end up feeling that they can do anything and that there will be no consequences," he said. "I think it has a bad effect on the police force because they feel there are no consequences."
Any punishment of a non-criminal sort is now up to the Civilian Complaint Review Board and the NYPD itself.