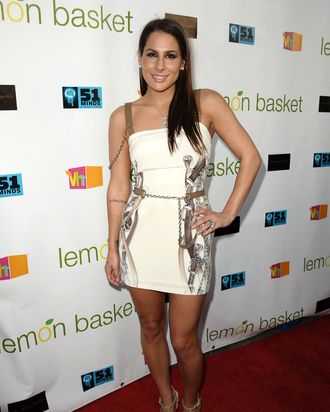 Ashley Dupre attends the Lemon Basket restaurant grand opening at Lemon Basket on May 11, 2011 in West Hollywood, California.
Photo: Jason LaVeris/FilmMagic
But not just any New Jersey asphalt scion: Dupré is engaged to, and pregnant with the child of, Thomas "TJ" Earle, the New Jersey asphalt scion who hooked up with Dupré four years ago while he was married with two kids. A fairy-tale romance for the ages.