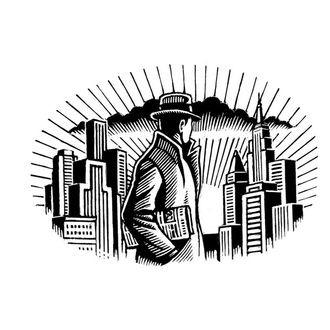 The New York Observer, the city's favorite salmon-tinted weekly paper, is getting a new editor-in-chief right on schedule: Gawker founder Elizabeth Spiers is stepping down, according to an announcement today, and will be replaced by her deputy Aaron Gell, a veteran of W and Radar. Spiers was hired at the Jared Kushner–owned paper in February 2011 amid a period of unrest and frequent staff departures and held the job for about as long as her predecessor, Kyle Pope, who struggled with the top brass. Her tenure, while not much longer, was decidedly less turbulent.
"I'm incredibly proud of what we've built to date and will miss the fun of putting out the Observer every week and doing the kind of smart, witty stories we do," she said today. "But I'm also leaving it in excellent hands and look forward to enjoying it as a reader with no red pen in my hand." As the paper's third editor since the departure of veteran editor Peter Kaplan in 2009, Spiers restored a sense of stability and excitement to what she called a "sluggish" place, launching new online verticals and increasing staff size.
"Not only did she bring on a wonderful team, she redesigned the paper and websites, launched a slew of new verticals and web properties, and invigorated the newsroom, all while more than doubling web traffic," Kushner said in a statement. "I'm grateful for her efforts, and I look forward to seeing what she does next." Spiers, a well-known media founder of various ventures, will start a new company and finishes up at the end of this month. Christopher Barnes, who heads the Observer's business side, is reportedly leaving as well.
A staff memo from Kushner says Gell "will take over as interim editor," and added, "I have worked closely with Aaron over the past few years and have a lot of confidence in his ability to continue and expand what Elizabeth has started."
"I'm thrilled to run the Observer," said Gell in the release. "It's the best job in media, and I couldn't ask for a better team of reporters."