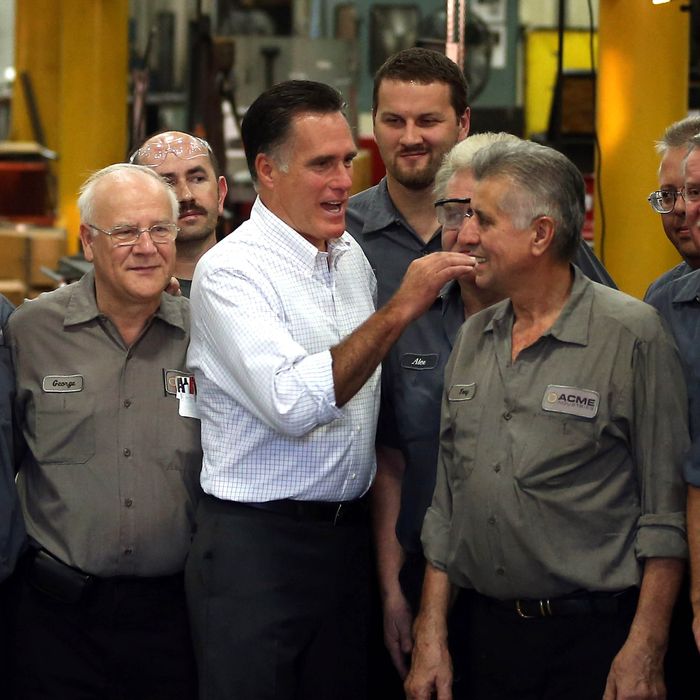 Nope!
Photo: Scott Olson/Getty Images
No! Clearly this is a trick of perspective! But you can imagine how awkward that would be, right? "Whoa there, you're trimming my fingernails with your teeth. Heh, that's okay, you're a hardworking American. Thanks, friend."
Also while in Chicago, Romney stopped by Harry Caray's Italian Steakhouse, where he posed next a bust of the legendary Cubs announcer.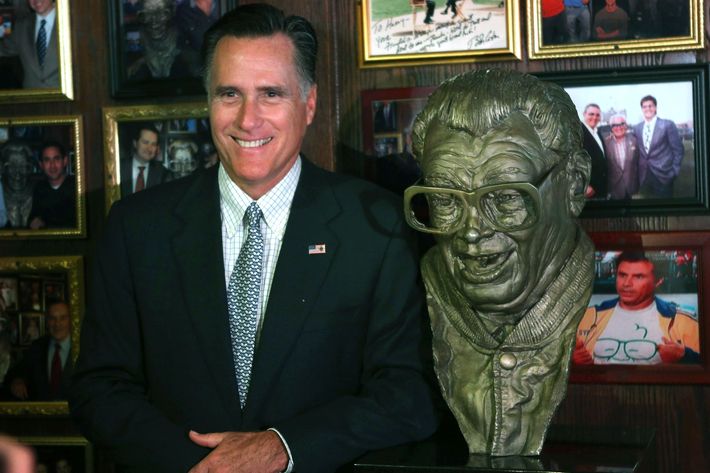 Romney promised that, as president, he would display the bust inside the Oval Office along with the countless other busts Obama has disgracefully exiled from the White House.