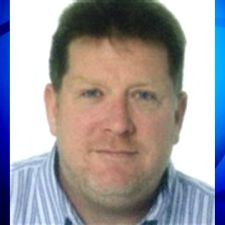 It took police a few days to arrest Raymond Roth, the Long Island man accused of faking his own death, because he was hospitalized with depression. Roth appears to be making up for lost time, as he was arrested again on Thursday morning, one day after police first booked him. Authorities say that just hours after he posted $100,000 bond and was released from jail on Wednesday, Roth violated protection orders by repeatedly calling his estranged wife, saying in a message on her answering machine, "Um I'm just calling to tell you, you know I still love you. And I know you still love me." The fact that she released the message to the Post suggests otherwise.
Evana Roth's lawyer says that it seems his client's husband, "violated the order or protection almost as soon as he had the opportunity to do so." Roth allegedly called his wife three times, and when she didn't pick up the last time, he left a message, saying:
"We do have a house to sell. We need to get together on the subject or sell it or let the bank take it — one way or another … We still need to make payments on it and everything. So, one way or another, Evana, we need to talk. Let me know what you'd like to do and I'll do it. Thank you."
It seems jail has brought out Roth's sweet side, since when he referenced the house in an e-mail sent to his son while in hiding, he allegedly said, "DO NOT allow that a–hole to give the house away." Roth was charged with criminal contempt, posted $10,000 bond, and is free again … for the time being.