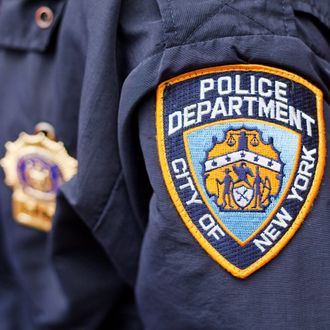 Police charged 19-year-old Michael Magnan with attempted murder on Sunday for allegedly shooting livery cab passenger Nikita Grebelskiy in the head during a 2:30 a.m. robbery in Brooklyn's Flatlands section. Forest Hills, Queens resident Grebelskiy is at Kings County Hospital where doctors pronounced him brain-dead, the Daily News reports. Magnan, who has eight prior arrests, according to DNA Info, remains in jail after a judge denied him bail on Monday.
A little over an hour before the shooting, Magnan's family said Michael was happy and dancing at a wedding in Long Island (perhaps drinking, too), which led Michael's father Frantz to conclude: "This guy was drunk. How could he do something like that?"
Only he can answer, but these sound more like the words of a father in denial than an actual defense. If his son committed the crime, drunkenness can't protect him, as voluntary intoxication is not a valid defense. 
It happens that Grebelskiy may not have been the intended victim. DNA Info reports that, according to the criminal complaint, the gunman opened fire when the livery cab driver refused to turn over his money and began to drive away. "I turned around and I gave him a right hook in the face and I hit the gas, I ducked my head down and pop, pop, pop, he shot the windows out," driver Eric Martine told CBS New York.

"He's a beautiful person," Magnan's aunt Lisa Alexis said of her nephew Michael. "He's not a maniac. He's not a psycho."
Conversely, Martine the driver said of him: "He's a demon, he's a psychopath, you can't blame it on drugs."