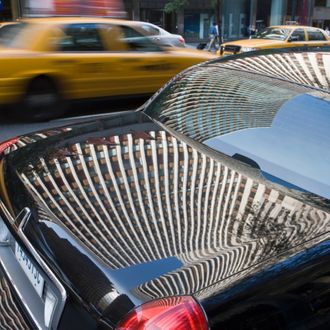 The 1995 murder of livery driver Baithe Diop, for which five people were convicted, was thought to be a killing meant to distract from a cocaine heist, and was linked to the subsequent murder of a Fed Ex exec. But the convoluted story has a new twist fifteen years after the trials, as the U.S. attorney's office in Manhattan now says that all five currently in prison for killing Diop are innocent. The break came when one of the guilty wrote a letter to federal prosecutors insisting on his innocence yet again, and blaming the gang Sex Money and Murder for the crime. Somehow, his plea ended up in the right hands.
The Times reports:
The letter had been addressed to a prosecutor who was no longer in the office, and was then redirected to John O'Malley, an investigator in the office's violent crimes unit who had once been a homicide detective in the Bronx.

Mr. O'Malley immediately recalled that Mr. Glisson's description of the crime matched a version of a confession that he had heard in 2003 — from two former S.M.M. members, Jose Rodriguez and Gilbert Vega, who had agreed at the time to cooperate with prosecutors against their former gang.
Better late than never.
Related: How to Solve a Murder [NYM]