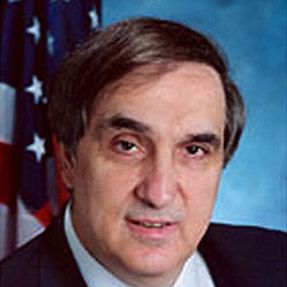 Photo: New York State Assembly
Brooklyn Assemblyman Vito Lopez insists, "I have never forced myself on anyone, nor would I," though a State Assembly committee found last week that he sexually harassed two women in his office this summer, and there was a secret payment of $103,080 in taxpayer money made to two other women to settle previous harassment claims. On Wednesday, several former female employees told the New York Times that their memory of working with Lopez is somewhat different from his. Sure, he refrained from touching them, but his habit of inviting them on overnight trips, telling them to ditch their bras and break up with their boyfriends, and requesting that they wear more short skirts and high heels didn't exactly create a comfortable work environment.
Five women interviewed by the Times said that the harassment was rampant, but they were afraid to complain or leave on bad terms because Lopez is so well connected that he could ruin their careers. "Nobody knew how to react, and when he was gone, everyone would talk about it and say, 'This is outrageous,'" said one woman. "People would try to ignore it and try to go along a little with it because he was so threatening." In Lopez's defense, there are some women who have worked with him and emerged unscathed. Judith Hope, a former chairman of the New York State Democratic Committee, told The Wall Street Journal that she found him to be "an honorable man with a genuine respect for women."
The settlement agreement, which has been obtained by the New York Times, refers to "unproven allegations" from two women who say they "were subjected to sex discrimination and retaliation and sex harassment, which Vito Lopez and the Assembly deny." The papers reveal that, in addition to the taxpayer money, the women were paid $32,000 by Lopez.
In retrospect, Assembly Speaker Sheldon Silver sees that secretly authorizing a $103,080 payment to the women without running it by the ethics committee wasn't a smart move. Earlier this week Silver said that he's really sorry about the whole thing, but many people weren't satisfied by his pledge to behave differently the next time a local politician is accused of groping his interns. On Wednesday the National Organization for Women and Common Cause, a government transparency group, filed formal complaints that called for an investigation by New York's Joint Commission on Public Ethics. Silver said he welcomes an investigation, as it will prove that authorizing the settlement was "both legal and ethical and made out of deference to the wishes of the complainants."