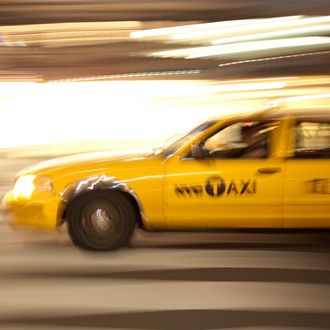 Yellow Taxi cab, Manhattan, New York City, USA.
Photo: Jon Arnold/AWL Images/Corbis
Here's how the app ZabKab works for passengers: "One tap of the hail button and taxicab drivers instantly see where you are so they can come straight to you." And then through the power of cell-phone technology and a bit of magic, a wave of cabs will descend upon you — the almighty cab signal sender. CNBC reports that ZabKab was able to circumvent Taxi & Limousine Commission regulations against pre-arranging a ride with a medallion taxi because the application merely allows taxis to locate customers.