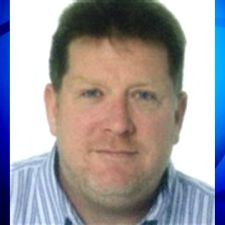 Raymond Roth, the 47-year-old Long Island man who faked his own death only to be found alive a few weeks later, was finally arrested today. Police cuffed Roth inside the South Nassau Communities Hospital, where he's spent the last ten days coping with "severe depression." He'll be arraigned on fraud and conspiracy charges this afternoon.
Roth's lawyer says his client will plead innocent to charges that he and his son worked together to fraudulently claim more than $50,000 in life insurance. The Roths are instead blaming each other. Raymond's lawyer says his client just wanted to disappear and his son ruined that plan. However, he didn't get into why Roth tripled his life insurance policy and revised his will shortly before fake-drowning.
Meanwhile a lawyer for Roth's son Jonathan says his client was strong-armed into going along with the scheme by an abusive father. However, he didn't get into why the younger Roth exchanged e-mails with his father while the elder was holed up in an Orlando resort after fake-drowning.
The third, and most believable account, comes from Raymond Roth's wife who says both Roths were in on it.