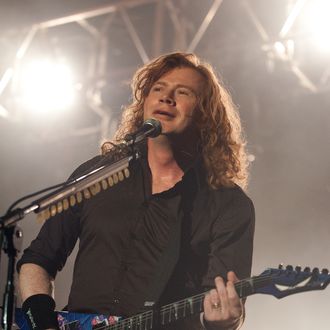 Photo: Daniel Boczarski/2012 Getty Images
According to TMZ, Megadeth lead singer Dave Mustaine made some outrageous statements about President Obama at an August 7 performance in Singapore (the news only emerged today, as the video was strapped to a carrier pigeon). Mustaine told the crowd:
>
Obviously, this is pretty shocking stuff. When last we checked, President Obama wasn't pushing any new gun legislation.