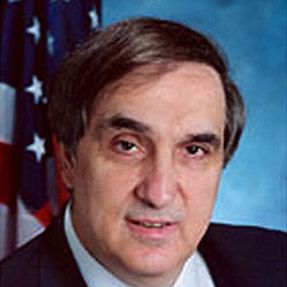 Lopez.
Photo: New York State Assembly
Communications about the sexual harassment claims against Assemblyman Vito Lopez as well as the actual settlement agreement were uncovered on Thursday, illuminating monetary details about the settlement, the preparation of the agreement, and the confidentiality clause contained therein.
First, the money. According to e-mails obtained by the Associated Press, two former female staffers of Vito Lopez initially sought $1.2 million in damages from public money, a figure that Sheldon Silver negotiated down to $103,080 in the settlement. In addition to that sum, Lopez himself paid $32,000 to each of the accusers, although it's unclear whether Lopez paid that from his own pocket, campaign funds, or a large piggy bank.
The preparation of the agreement appears to have been a group effort between the Assembly attorneys and the offices of Attorney General Eric Schneiderman and Comptroller Thomas DiNapoli. According to the Times, a spokesman for Schneiderman said a staff lawyer reviewed only drafts of the agreement and did not see the final settlement. The spokesman added, "The office of the attorney general did not represent the Assembly in its internal employment dispute and had no role in approving, negotiating or authorizing any settlement reached by the Assembly."
In a May 30 e-mail obtained by the Associated Press, an Assembly attorney wrote to an assistant attorney general and a comptroller's attorney: "Attached is my third effort at getting this thing right. I hope it works — at least, as our initial position … we will certainly run any material change by you before we agree to it. Thank you for all your help."

So the Assembly got more than a little help from its friends. But as for the confidentiality agreement within the settlement, Schneiderman's spokesman points the finger at the Assembly. A lawyer with the Attorney General's office provided the Assembly attorney with a model agreement, but Schneiderman's spokesman says it "included neither a confidentiality agreement nor any monetary terms."
The final agreement contained the clause: "The parties desire to resolve this matter without resort to litigation or any administrative proceeding of any sort."
Gloria Allred, as she is wont to do, called out Assembly Speaker Silver for saying that the victims wanted a confidential settlement. "The speaker, through his own statements and his spokespeople, has repeatedly implied that the women who brought the claims against Mr. Lopez sought only a settlement for financial gain and that they requested that no investigation occur," Allred said. "That is false. An investigation should be conducted a.s.a.p."