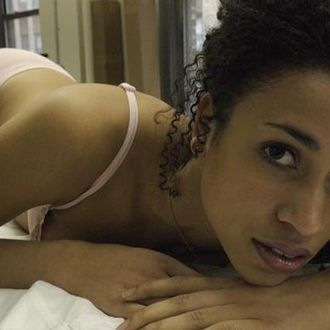 Antonio Calenda — a 73-year-old theater director who also helmed Days of Fury — is suing his 27-year-old ex-girlfriend, the very pretty Martha Graham Company dancer Natasha Diamond-Walker, for the $775,000 he loaned her to buy an apartment — plus $1 million in punitive damages. If his recent filing with the Manhattan Supreme Court is to be believed, the story unfolded exactly as you'd expect.
The pair became involved after meeting on the set of a play, with Calenda showering Diamond-Walker with "lavish gifts" throughout their ten-month relationship. According to the suit, the director insisted on a written agreement classifying the aforementioned loan as a loan (otherwise known as not-a-gift), though it also said payment wasn't due until 2018. Now, however, he's decided he wants the money immediately, given that she dumped him once she closed on her Upper West Side condo.
"She manipulated our client and took advantage of him to finance her purchase of a luxury Manhattan apartment," said Calenda's lawyer, Marc Fitapelli. "She never had any intentions to repay our client and she abruptly severed their relationship as soon as she got what she wanted."
Calenda's lawyer also alleges that, post-breakup, Diamond-Walker said that — agreement or no — "she'd viewed the entire transaction as a 'gift'" and would continue to treat it as such. The dancer has yet to share her side of the story, but her boss gave a pretty reasonable explanation to the New York Daily News: "They're both adults. Things don't always have a way of working out." Or they do, but only in very obvious ways.