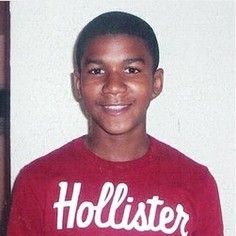 The office of Special Prosecutor Angela Corey delivered 76 pages of new evidence to the media today, but inadvertently included a photograph of Trayvon Martin's dead body, along with school records for accused murderer George Zimmerman. The 17-year-old Martin can be seen face-down on a lawn after being shot in a black-and-white photocopied version of a picture taken by a witness. An aide for Corey followed the mistaken release with an e-mail noting that the "photo depicting the killing of a person" was "confidential and exempt" from public disclosure according to state law, but as of now, The Smoking Gun has published the grainy image.
The Orlando Sentinel, which opted not to include the photo, reports that "Corey's office released all of the documents, then retracted the majority," including Zimmerman's grades, which "show that contrary to what Zimmerman has said, he did not graduate from Seminole State College because he failed an astronomy class in the fall of 2011."
Among the public evidence is the disturbing detail that Martin's blood was found on the now-symbolic bag of Skittles he was carrying the night he died.
Zimmerman's lawyers said today that they will request a "Stand Your Ground" hearing, in which a judge rules without a jury, and could result in the criminal charges being dropped if Zimmerman is found to have acted in self-defense. As a former state prosecutor explained to Reuters, "If Zimmerman wins the hearing, it's case over."