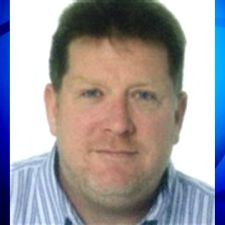 The story of Raymond Roth, the 47-year-old Long Island man who supposedly drowned off of Jones Beach on Saturday, then turned up in South Carolina on Wednesday morning speeding down the highway at 90 miles per hour, is unfolding pretty much as we all expected.
Roth tripled his life-insurance policy in January and revised his will shortly before he "drowned," according to his shell-shocked wife. The beneficiary of these changes isn't clear, but Roth's 22-year-old son — the one who reported him missing — was in on the scheme the whole time, according to e-mails that Mrs. Roth reportedly found on his computer two days ago.
"DO NOT allow that a–hole to give the house away,'' one e-mail from Roth to his son reads, the asshole being Roth's wife/the son's stepmom. Other e-mails contain instructions for getting some jewelry to another relative and a plan for how to make contact once Roth made his daring escape.
In a third, he adds, "there needs to be a way for me to find out how things are going. call me Sunday night at 8 PM at the resort.

"you cannot call from your phone,'' the dad allegedly warned. "go to a pay phone or borrow your friends phone. you must call within 15 minutes of the determined call time in order to be sure i will be available."
For a guy so concerned about keeping things untraceable, Raymond Roth was oddly nonchalant about sending a lot of incriminating e-mails.
Also, he was recently fired from his job after he threatened to shoot his supervisors. That may be the only surprise twist in this entire sordid tale.