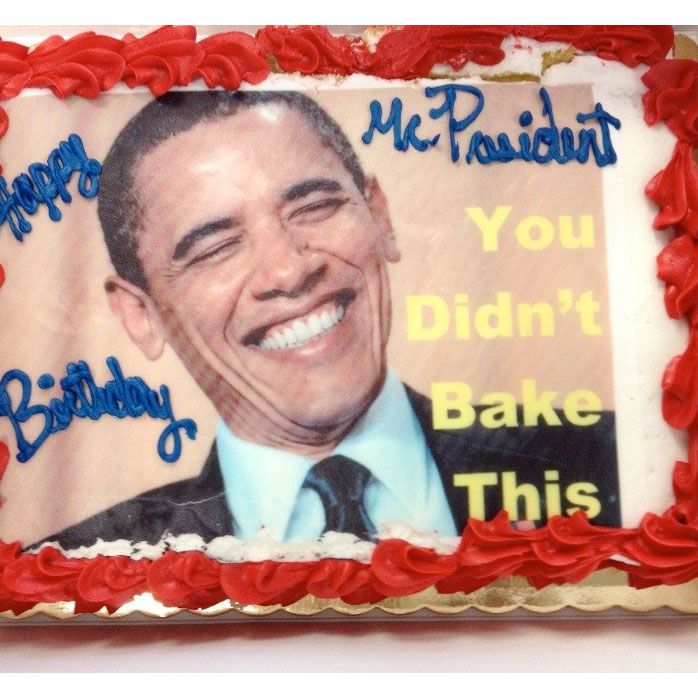 Ha?
Photo: Courtesy of the GOP
The RNC delivered this birthday cake to the DNC today in honor of President Obama's upcoming 51st birthday. Is it funny? Why would Obama have baked his own birthday cake? That would be a weird thing for him to do.
Better question: If you work at the DNC, do you eat the cake?