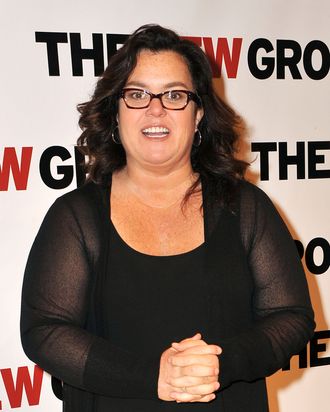 Rosie O'Donnell attends The New Group's "Women Behind Bars" Reading at the Acorn Theatre on May 7, 2012 in New York City.
Photo: Jude Domski/Getty
According to a quirkily formatted blog post on her website, Rosie O'Donnell suffered a heart attack last Tuesday after helping to extricate "an enormous woman" from her car. Let this be a lesson to us all: Never help anyone.