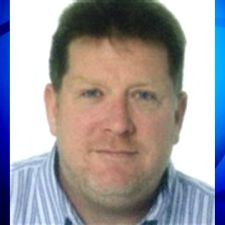 Raymond Roth.
Photo: Linkedin
Raymond Roth, the 47-year-old Long Island man who was believed to have drowned off of Jones Beach last week — but was later pulled over for speeding in South Carolina — returned to New York on Saturday. His exact whereabouts are unknown and, so far, the police have not charged him with anything, though that likely won't last: His disappearance, which was reported by his 22-year-old son, Jonathan, prompted an extensive (and wasted) helicopter and boat search of the area, and e-mails found by his wife, Evana, on a family computer indicate that Roth was trying to fake his death in order to get ahold of his recently tripled life-insurance policy.
Jonathan — who was the recipient of the e-mails and seems to have been in on the scheme — told the New York Post  that he's now in hiding, having received voice mail threats from his father such as, "You're going to be sorry" and "One of us is going to die." The younger Roth claims that he doesn't understand why Raymond is so upset: "Why? Because I foiled his plan by reporting him missing? I don't know." He also says he had "no idea" about the aforementioned e-mails.
Meanwhile, Jonathan's stepmother (Roth's wife) — who is seeking an order of protection against her husband, described as an abusive alcoholic — called him "a habitual liar." She added, "One thousand percent, Jonathan is lying. He's scared, he's in major trouble. He didn't foil the plan. He was involved in it. He's trying to stay out of jail." The lesson? A family that lies together does not necessarily stay together.