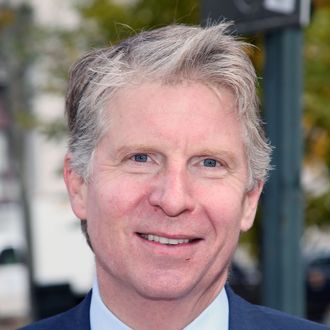 Photo: Taylor Hill/WireImage/Getty
About ten days ago, District Attorney Cy Vance was looking over his credit card statement when he saw something out of the ordinary: three purchases at Dunkin Donuts. "I go to Dunkin' Donuts, but I never used my credit card," Vance said yesterday. He was a victim of cyber crime.
Vance admitted to his cash-for-doughnuts habit while announcing a $4.2 million upgrade to the D.A.'s Office cyber unit. Among other things, the money will allow the cyber-crime team to add special cell phone service-blocking walls to its office. They're apparently necessary when investigating these types of crimes.

Joining Vance in his admission of cyber victimhood was City Council Speaker Christine Quinn, who said her credit card was used to buy a "very expensive" plane ticket to Abu Dhabi.