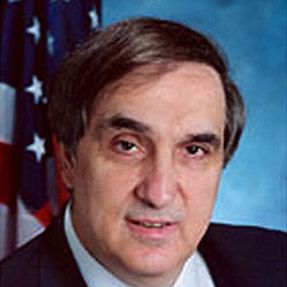 Photo: New York State Assembly
Shady, red-meat-loving Brooklyn power broker Vito Lopez is being inundated with demands for his resignation after a State Assembly committee declared that Lopez sexually harassed two women in his office this summer. "There were multiple incidents of unwelcome physical conduct toward one complainant, wherein you put your hand on her leg, she removed your hand, and you then put your hand between her upper thighs, putting your hand as far up between her legs as you could go," wrote Speaker Sheldon Silver in the ethics panel's findings. As a result of the censure, Lopez has been barred from employing anyone under the age of 21, stripped of his chairmanship for the Committee on Housing, and forced to forfeit "any rights or privileges of seniority." His fellow politicians are calling for more.
"Any elected official who engages in such blatant sexual harassment and abuse of staff members has no business serving the public," said Manhattan Borough President and 2013 mayoral candidate Scott Stringer in a statement. "Mr. Lopez has violated any trust that voters placed in him, and he should step down immediately."
City Council Speaker Christine Quinn concurrs: "There must be zero tolerance of sexual harassment in all workplaces, always," she said in a statement. "Because of the seriousness of these findings, Vito Lopez should immediately resign from office and step down as chair of the Brooklyn Democratic Party." The chorus is growing.
Silver's report found that Lopez "required" one of the women to travel with him to Atlantic City and tried to kiss her while "she struggled to fend you off before you stopped, and that on the drive back from Atlantic City you again put your hand between her legs." That's not all: "There was pervasive unwelcome verbal conduct by you toward both complainants from early June 2012 until the time they made complaints of sexual harassment in mid-July 2012, including repeated comments about their physical appearance, their bodies, their attire, and their private relationships."
Lopez, who has ruled as the Brooklyn Democratic Party boss since 2005, has been accused of rampant cronyism and suspect nonprofit dealings, but not formally charged.
Of the sexual harassment accusations, Lopez said he is not stepping down and told the Daily News, "I believe they are not true and they are unfounded and I disagree with the process." His girlfriend took it a step further: "I know Vito really well and they are the most egregious false charges I could ever imagine in my 60 years of life," she said. "I believe it's a setup."