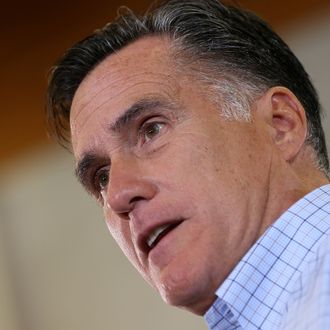 Republican presidential candidate and former Massachusetts Gov. Mitt Romney speaks during campaign event at the Jefferson County Fairgrounds on August 2, 2012 in Golden, Colorado. One day after returning from a six-day overseas trip to England, Israel and Poland, Mitt Romney is campaigning in Colorado before heading to Nevada.
Photo: Justin Sullivan/Getty Images
"Hardware stuff." —Mitt Romney, when asked by a reporter outside a hardware store what he had just purchased.