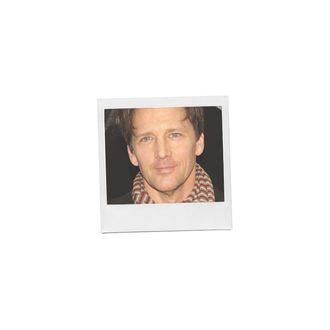 Photo: Stephen Lovekin/Getty Images
Name: Andrew McCarthy
Age: 49
Neighborhood: Upper East Side, after 25 years in the West Village and 5 in Hells Kitchen
Occupation: Actor, travel writer. His book The Longest Way Home is out this week, and there are multiple opportunities to catch a reading, including tonight at 7 p.m. at McNally Jackson and Saturday, September 22, at the Emma Straub Variety Hour at Public Assembly. See his author site for more.
Who's your favorite New Yorker, living or dead, real or fictional?
Martin Dressler, the title character in Stephen Millhauser's wonderful book.
What's the best meal you've eaten in New York?
When I first moved to N.Y. in 1980, I used to go to Ray's Pizza on Sixth Avenue and 11th Street. It was a very different place than it is today. There used to always be a line out the door. There was an unbelievably thick layer of cheese on top; it took several paper plates to support one slice. I'd get two slices for 75 cents each and sit on the stoop next door. It was a huge and delicious meal.    
In one sentence, what do you actually do all day in your job?
When travel writing, I go to cool places and take notes and try to justify that it's a real job. When acting, I wear makeup and play dress-up and try to justify that it's a real job.
What was your first job in New York?
I played the wayward son in an industrial movie.
What's the last thing you saw on Broadway?
Um … (that means I can't remember).
Do you give money to panhandlers?
Often.
What's your drink?
San Pellegrino 
How often do you prepare your own meals?
Several times a week.
What's your favorite medication?
Advil.
What's hanging above your sofa?
Nothing.
How much is too much to spend on a haircut?
Anything above $75.
When's bedtime?
When I'm alone, one-ish. When I'm with my kids, eleven.
Which do you prefer, the old Times Square or the new Times Square?
I liked the transitional Times Square, when everything was closed and the street was deserted. All the old theater marquees had strange haiku poems posted on them — whoever thought of that was a genius. It was an eerie, wondrous moment in the life of the place. 
What do you think of Donald Trump?
The Donald! He's a jerk, right?
What do you hate most about living in New York?
The fucking noise.
Who is your mortal enemy?
That kid I used to fight in fourth grade. I can't remember his name, but we beat the shit out of each other twice. If I see him again, I'll kill him.
When's the last time you drove a car?
Last weekend, rented a car and drove up to the Berkshires. It's nice up there.
How has the Wall Street crash affected you?
I lost some money.
Times, Post, or Daily News?
Times and Post, although when I pick up the News and read the sports section, it always feels very New York.
Where do you go to be alone?
The shower.
What makes someone a New Yorker?
Funny, I've lived in New York for 32 years, and I don't call myself a New Yorker. But if you can say you're a New Yorker, and own it, then you are.