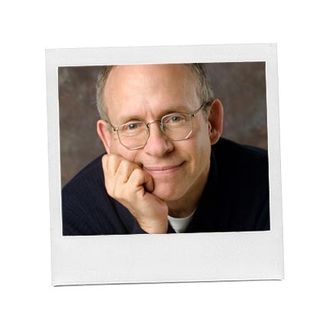 Name: Bob Balaban
Age: 67
Neighborhood: "East side, west side, all around the town."
Occupation: Actor-writer-producer-director. The first installment of his new children's book series, The Creature From the Seventh Grade, is out now, and on Oct 1 at 4 p.m., you can catch him at a signing at Books and Greetings in Northvale, N.J.
Who's your favorite New Yorker, living or dead, real or fictional?
Real: Nora Ephron. Even though she was raised in Beverly Hills, she'll always be the prototypical New Yorker to me. Fictional: Superman. Everyone knows Metropolis was really NYC.
What's the best meal you've eaten in New York?
Lemon chicken at Pearl's when I first got to N.Y. Or the steak tidbits at Elaine's in my pre-vegetarian days. I miss Elaine's.
In one sentence, what do you actually do all day in your job?
I've been asking myself that same question for years.
What was your first job in New York?
I was an "under five" on The Edge of Night. That means having under five lines. I had one.
What's the last thing you saw on Broadway?
One Man, Two Guvnors. James Corden is a miracle.
Do you give money to panhandlers?
Yes. To every panhandler and to all doo-wop singers who ride the subway.
What's your drink?
Cranberry juice on the rocks. Please don't laugh.
How often do you prepare your own meals?
For a vegetarian, I grill a wonderful steak. Or so I'm told.
What's your favorite medication?
One baby aspirin.
What's hanging above your sofa?
We don't hang pictures in my house. We lean them.
How much is too much to spend on a haircut?
I figure 50 cents per follicle. In my case, anything over $32.50 is a complete waste.
When's bedtime?
Later than I'd like.
Which do you prefer, the old Times Square or the new Times Square?
I'm not crazy about the lawn chairs, but I like the new Times Square. It's noisy and bright, and you don't fear for your life when you leave the theater.
What do you think of Donald Trump?
I think he's raised smart, sensible children. But his haircut's gotta be at least $2,500.
What do you hate most about living in New York?
Absolutely nothing.
Who is your mortal enemy?
Me.
When's the last time you drove a car?
Ten minutes ago. I drive constantly.
How has the Wall Street crash affected you?
Rich or poor, anything that affects the country affects me. And you, by the way.
Times, Post, or Daily News?
Times.
Where do you go to be alone?
Alone? What's alone?
What makes someone a New Yorker?
You prefer the Carnegie to the Stage.