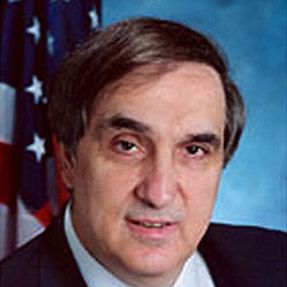 Vito Lopez.
Photo: New York State Assembly
New York State Assemblyman and power broker Vito Lopez has gotten a lot of negative attention ever since he was censured for sexually harassing two female employees. The censure led to the revelation that the state paid $103,000 to settle two other sexual harassment claims brought against Lopez in June, and he begrudgingly gave up his Brooklyn Democratic Party chairmanship last week, though he vowed to remain in the State Assembly, despite the recent deluge of stories about his gross office behavior (which he continues to deny.)  You'd think all this scandal would pose a problem for his upcoming re-election bid but, as the New York Post  has depressingly pointed out, Lopez's constituents aren't likely to deny him a 15th term in office — because they don't really have any other options. 
Lopez faces no challengers in his district's September 13th primary battle. And the area — which encompasses Ridgewood, Bushwick, and Williamsburg — is heavily Democratic, which means that he'll have no problem winning on November 6th. A state Republican Party source told the Post that Lopez's opponent, Richy Garcia, is "just some guy we put in the race to have someone." (Garcia, for his part, told the paper that "it never hurts to try," though he admitted that he hadn't yet decided on a campaign platform.) A former state senator put it bluntly: "Vito could be in jail for murder, and the Democrats would win the district." However, he added, Lopez will likely "be ostracized…Nobody's going to talk to him. Nobody's going to return his phone calls." If that's the case, then state lawmakers should watch out for blocked numbers — Lopez seems like the type to use them.