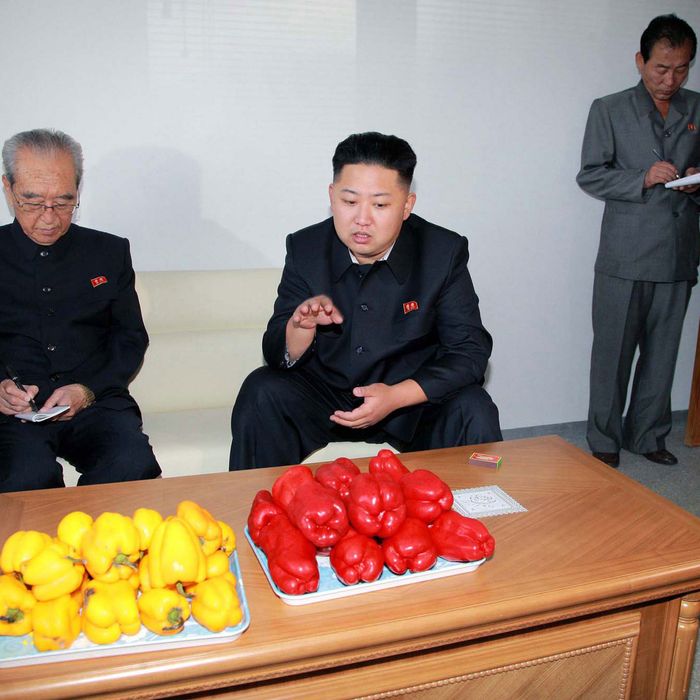 The look of someone who knows his vegetables.
Photo: AFP/KCNA via KNS/Newscom
The more we learn about the many skills and talents of Kim Jong-un, the more impressed we become. While touring the Pyongyang Vegetable Science Institute on Friday, North Korea's boy-king declared that he was "well versed in vegetables," according to state media.