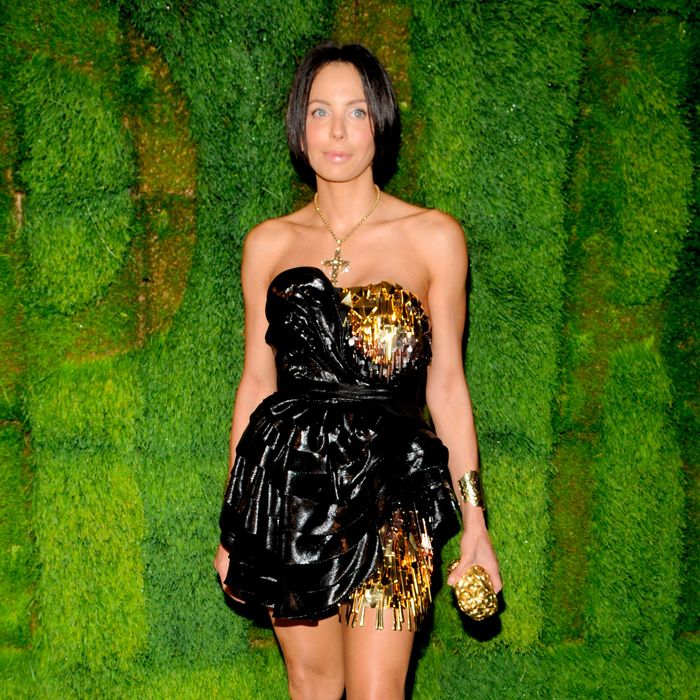 Photo: Clint Spaulding/PatrickMcMullan.com
Harbinger Capital billionaire Philip Falcone suffered a series of spectacular setbacks this year, most notably when the SEC announced it was charging him with fraud. And now, just when it seemed he was turning things around, his wife Lisa Maria — spirited High Line donor, glittering fashion iconoclast, and doting mother of two children and one young pig — has had a crash of her own.
>
At 2:25 p.m., 48-year-old Lisa Marie Falcone of Manhattan crashed her vehicle at the corner of Montauk Highway and Hayground Road in Bridgehampton, police said. She was found to be to be under the influence of alcohol and prescription medication, police said.
The Falcones recently parted ways with their spokeswoman and have not responded to requests for comment. But in Lisa's defense, it can't be easy to drive in those shoes. Damn glittery gladiator straps have a way of getting caught between the foot and the brake.
Update: A person close to the Falcone family tells us this was "not a DWI," as reported, but "a DWAI. Driving While Ability Impaired. Lisa wasn't drinking. She was on prescription medication — for anxiety— and when the policeman came over she started to cry and hyperventilate. She fully complied with all of the blood tests and everything."
Update II: The charges against Falcone have been dropped, although she did pay a fine for an expired license.