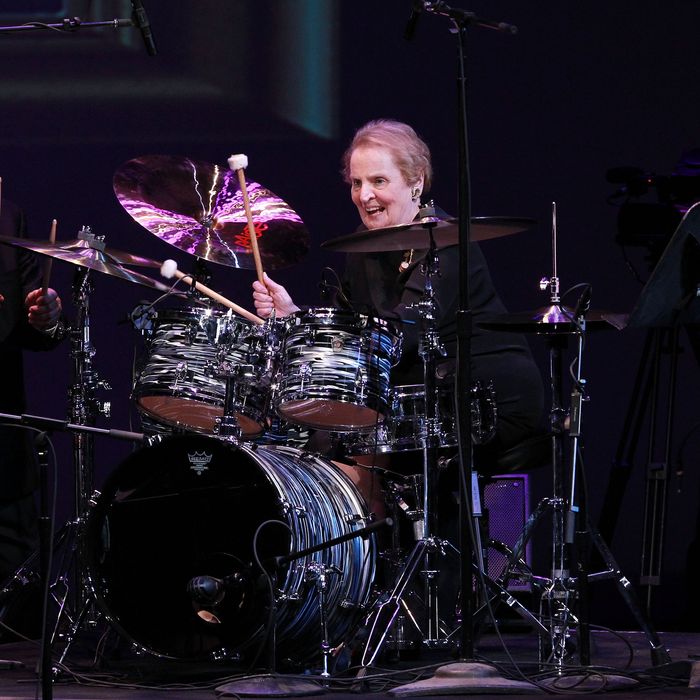 She kept the sticks too.
Photo: Paul Morigi/2012 Getty Images
After longtime jazz supporter Madeleine Albright picked up the Maria Fisher Founder's Award on Sunday night, she did a surprise performance at Washington, D.C.'s Kennedy Center during the Thelonious Monk International Jazz Drums Competition and Gala Concert. Albright was accompanied by trumpeter Chris Botti, and according to the Washington Post, she played "quite credibly." Between this, Condoleezza Rice's piano skills, and Hillary Clinton's penchant for dancing, anyone gunning to take over Hillary's job should be prepared for the president to ask to see a hidden talent.