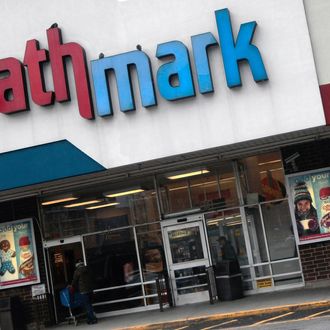 Photo: Chris Hondros/Getty Images
Terrence Tyler, the depressed 23-year-old ex-Marine who shot and killed  two of his co-workers (and himself) at a New Jersey Pathmark grocery store early yesterday, had a rather disturbing Twitter persona, the AP has learned. Starting in June 2009 — well before he was discharged from the military and ended up at the market in Old Bridge — Tyler tweeted a series of messages using his @Tylerbktstyle handle that painted a somewhat trigger-happy, raging picture. (Note: The AP claims "smh" is short for "shaking my head," but we've also seen it used as "so much hate.")
>
smh is it normal to want to kill ALL of ur coworkers?Maybe but I'm actually in a position where I can,smh
A few months later, on October 7, Tyler had a particularly bad day, writing:
I no murdering sum1 cuz u hate them is wrong but being here makes me think about that….really does.

What I wnna know is how plp turn out this way?Bad parenting?their environment?Is it both? Somebody help me with that one….

Because these mothafuckas are reeeeeeally pushin my kill everyone I see button.

I don't undastand how so many plp could be so ignorant,so stupid,so immature & simple minded.

I'm starting to see why plp go on killin sprees….
Then, a month later, on November 12, he wrote:
I JUST got off work smh these dudes r a FUCKING riot smh I c y plp go on violent killin sprees….I really do.