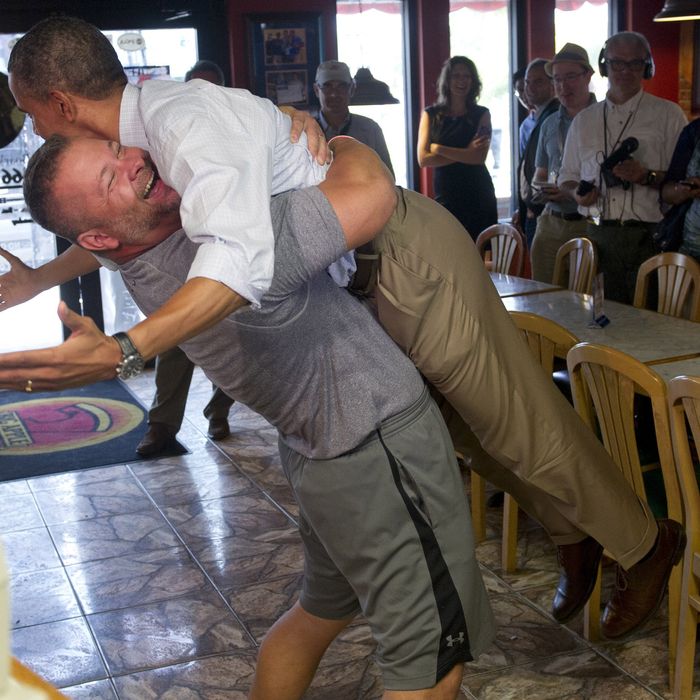 Photo: SAUL LOEB/2012 AFP
Above, you will find an AP photo of 46-year-old Florida man Scott Van Duzer lifting President Obama clear off the floor of his Italian restaurant today. The hug was prompted by Obama's admiration for Van Duzer's biceps, which he expressed by exclaiming "Look at these guns!" as he walked into the store. "The guy's just got a big heart, along with big pecs," the President remarked later, apparently in reference to Van Duzer's sideline as the head of a foundation that collects blood for sick people. 
Meanwhile, Joe Biden was hanging out with a tougher crowd.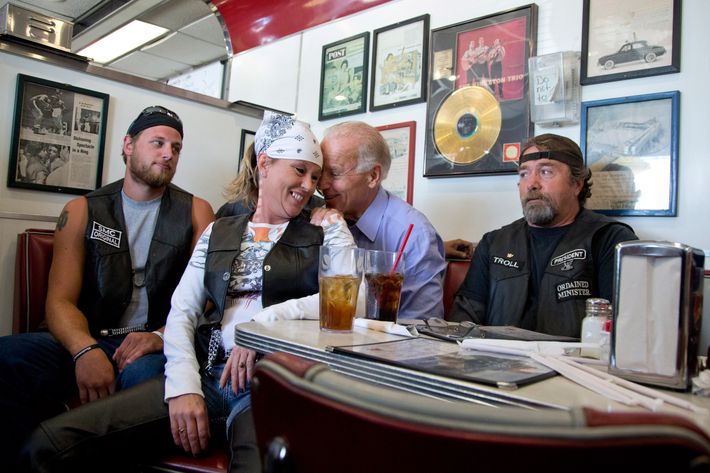 The biker lady — who was photographed with the vice-president at Ohio's appropriately named Cruisers Diner — has not been identified, though a pool reporter said she might be part of a crew called "the Shadowmen." Biden also reportedly asked to borrow one of the male biker's motorcycles. Judging by the looks on their faces here, it's not surprising that he responded "probably not."