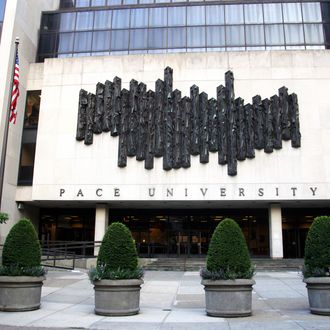 Pace University's New York City Campus in New York, New York on AUG 05, 2011.
Photo: Raymond Boyd/Getty Images
Like fellow city schools Columbia and NYU, Pace's Manhattan presence is growing: The university is in the process of developing a new performing arts center along with two new dorms, to be located at 33 Beekman Street and 180 Broadway. The residence halls will have space for about 1,200 students, which means it's just a matter of time before people start complaining about how Pace kids are destroying the unique and vibrant neighborhood that is the financial district.