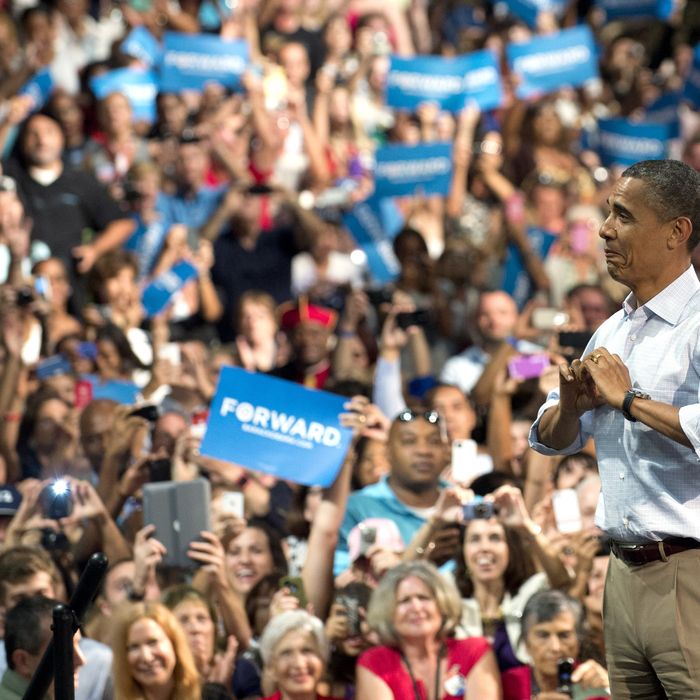 Obama appeals to the 14-year-old vote.
Photo: SAUL LOEB/Getty Images/AFP
According to an August 9, 2011, New York Times story, the "hand heart" gesture, as it's known, "has been flashed by young stars galore, including Justin Bieber, Selena Gomez, Demi Lovato, Victoria Justice," and a bunch of other adorable teenage music people. Yesterday, President Obama did it at a campaign event in Florida — probably because, like all 51-year-old dads, he considers himself hip and "with it" for adopting trends that were popular a year ago.