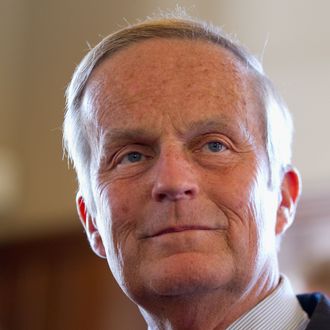 Prefers his lady senators ladylike.
Photo: Whitney Curtis/Getty Images
Todd "Legitimate Rape" Akin will have to make some major inroads with women voters if he's going to have a real shot of reviving his reputation and rebounding in the Missouri Senate race against Democrat Claire McCaskill. But with desperate GOP money pouring back into his campaign once again, Akin thinks he can do it:
>
Okay, inroads with female voters starts now.