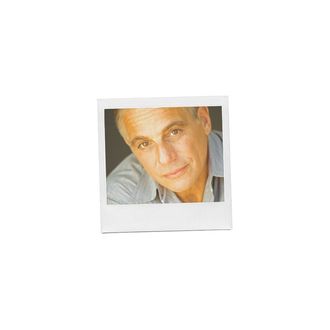 Photo: Courtesy Tony Danza
Name: Tony Danza
Age: 61
Neighborhood: Upper West Side
Occupation: Actor, and now NYT best-selling author, I'd like to Apologize to Every Teacher I Ever Had, out last week.  
 Who's your favorite New Yorker, living or dead, real or fictional?
There are so many, but I miss Elaine Kaufman and the joint. All the Elaine's refugees are running around the city with nowhere to go.
What's the best meal you've eaten in New York? 
I like my own cooking, but the place across the street from my building, Nick and Toni's, makes a terrific softshell crab dinner.
In one sentence, what do you actually do all day in your job? 
I try to create. A dance number, a song, a story. Sometimes I even answer questions from a cool magazine.
What was your first job in New York?  
I grew up in N.Y., so my first job was collecting shopping carts at a Big Apple supermarket. It was a minimum wage job, $1.25 an hour. The first acting job was Garry Marshall's play Wrong Turn at Lungfish, with George C. Scott.
What's the last thing you saw on Broadway? 
I saw Jim Parsons and Carol Kane in Harvey. Very good.
Do you give money to panhandlers?
Rarely.
What's your drink? 
Vodka martini, vodka rocks, Heineken Light, and red wine. Not all on the same night. You have to be adaptable.
How often do you prepare your own meals?
Depending on my schedule, about three to four times a week.
What's your favorite medication? 
Aspirin.
What's hanging above your sofa? 
A large painting of the inside of a rose that my daughter, Emily, did when she was 10. She's a fine-arts major in college now.
How much is too much to spend on a haircut? 
My barber uptown on Columbus just raised his price to $19.
When's bedtime? 
When the day is done. Whenever time that is in NYC.
Which do you prefer, the old Times Square or the new Times Square? 
For the good of the most people, I guess I'd take Times Square now, but I miss some of the slime of the seventies.
What do you think of Donald Trump?
Great hair.
What do you hate most about living in New York?
When people walking don't try to avoid oncoming people. You almost don't want to move your shoulder.
Who is your mortal enemy? 
If I can anthropomorphize, procrastination.
When's the last time you drove a car? 
I was in L.A. doing a movie in June and had to drive. Even though I have a cool Mini-Cooper, I still hated driving. So missed my MetroCard.
How has the Wall Street crash affected you?  
I, like most people in the country, lost about 40 percent of my net worth. When does somebody go to jail for that??
Times, Post, or Daily News?    
Times, daily delivery.
Where do you go to be alone?   
My apartment.
What makes someone a New Yorker?      
Balls.