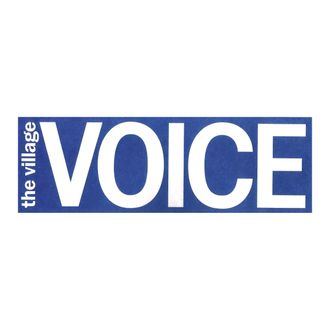 The alt-weekly chain Village Voice Media has opted to sell thirteen newspapers, including its namesake Village Voice, to a group of internal executives, while the company's founders hang on to the embattled classified website Backpage.com. The listings site has faced intense criticism, not to mention lawsuits, for its adult ads, which critics argue allows the peddling of underage women. The company's swashbuckling Phoenix-based owners, Mike Lacey and Jim Larkin, will retain ownership of Backpage and pass on the journalism to a new Denver company, Village Media Holdings, that will have its own uphill battle. 
"There's no question that Backpage has been a distraction," said VVM COO Scott Tobias, who will head the alt-weekly group, including the Voice, S.F. Weekly, and the Phoenix New Times, along with executive editor Christine Brennan, a longtime fixture at the papers. "We secured private financing," Tobias told the Post, opting not to say whether Lacey and Larkin will retain any ownership. "We're not going to get into the financials."
Tobias said the newspapers are "absolutely" profitable, but the chain has been hit by layoffs recently, including at the Village Voice (where, full disclosure, I worked last year), which also saw the departure of its editor-in-chief this month. The papers claim a "national footprint with hyper-local reach," but the dying breed of weeklies will now have to prove viability apart from the lucrative classifieds, however distracting they may have been.
"I was dealing with [Backpage] issues when I should have been dealing with journalism," Lacey explained to the Arizona Republic. But Backpage's nearly $30 million in ad revenue last year apparently made it worth focusing on. "It's a retirement from journalism," said Lacey. "This entire thing is still a First Amendment issue."
Update: "No," Lacey told Capital New York when asked whether he or Larkin are investing in the new company. Pressed about whether the two sides will have a business relationship moving forward, Lacey added, "Absolutely not."