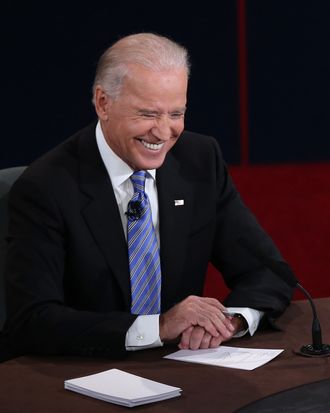 U.S. Vice President Joe Biden smiles during the vice presidential debate at Centre College October 11, 2012 in Danville, Kentucky. This is the second of four debates during the presidential election season and the only debate between the vice presidential candidates before the closely-contested election November 6.
Photo: Win McNamee/Getty Images
That's how many people watched the vice-presidential debate, according to Nielsen. The number is down sharply from the 69.9 million who tuned in for 2008's debate, but that included Sarah Palin at a time when people cared about Sarah Palin.