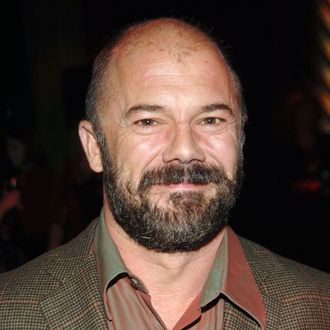 Photo: Andrew H. Walker/2007 Getty Images
After completely melting down over Barack Obama's debate performance and all but calling the election for Mitt Romney, Newsweek and the Daily Beast's O.G. blogger and occasional troll Andrew Sullivan has revealed the real source of his angst: New York City. In a post today on the Dish  — which really should be scored by the embedded video of a wailing Alicia Keys for full melodramatic effect — Sullivan reveals that he moved to the concrete jungle two weeks ago. And it is not going well! First of all, he's having issues with Time Warner (get in line), but that's only the beginning:
Then the following: we went to a store and found a couch; they delivered the wrong one. We went to Best Buy to get a new TV; they delivered the wrong one. When they did deliver the right one, the cable-box was dead. We could not get any DVR either. I had to go into the Beast offices to live-blog Obama's implosion. Scalding hot water comes out of the cold faucet - randomly. And the space we live in is one fifth the size of our place in DC. Just to walk a few blocks requires barging your way through a melee of noise and rudeness and madness. And a glance at your bank account shows a giant sucking sound as the city effectively robs you of all your pennies at every juncture. When you're there for a few days or a week, it can be bracing. But living with this as a daily fact of life? How does anyone manage it?

I'm told I should give it a few months. Since our lease is for twelve, I don't have much choice. Adjustment to NYC is a process. A really long, exasperating, draining process. Do you just have to harden yourself to live as if this is normal? Or will it get better? Please tell me it gets better.
Dude! Dude. D.C.— really? Good one. We know rent is outrageous, but you are a star pundit poached by Tina Brown, so why does it sound like you're living in a Times Square tenement? Either way, get in good with your super. And don't be alarmed when the radiator starts hissing because that's normal.
Now take a deep breath. Walk the High Line very slowly. Maybe watch Manhattan tonight? The leaves are about to change color! There is a very large park in the middle of the main island worth checking out. Go ride the Cyclone this weekend, eat a corn dog. Chill. (Breathe again.)
Take a break from scouring the polls and check out these — New York does that every year, that's how great this place is. Plus, the baby walrus is almost here, Andrew. It gets better. Except the Time Warner part.