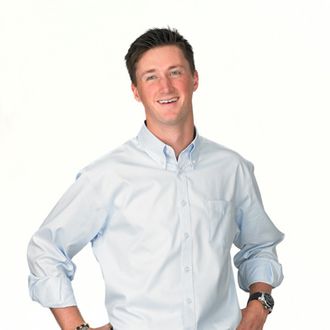 Poor Mike Griffin. All he wanted to do in his first week as a junior analyst at Bain Capital Ventures was learn the ropes, put out some feelers to potential investments, and impress his new bosses with his can-do spirit.
Instead, Griffin ended up pitching Gawker Media, Bain's media arch-nemesis, and being publicly shamed for it.
From Gawker:
Our corporate overlord Nick Denton received [a generic cold-call e-mail] from Mike Griffin, an analyst at Bain Capital Ventures, Bain's venture capital arm. Griffin wanted to explore "synergies between Gawker and Bain Capital Ventures and…find ways that we could be helpful as you continue to grow." … I just called Griffin to confirm that he had indeed sent the email, and that Bain Capital Ventures was indeed interested in pursuing an investment in us. I asked him if he was familiar with Gawker's previous reporting on Bain. He was not.

"I've been working here for like a week now," he said. "I just thought it was a unique idea. We work with a lot of similar companies. I had no idea about the [Bain stories]. I'm not sure it would work out. This is awkward."
Griffin, who "played both varsity hockey and lacrosse" at Middlebury, according to his firm bio, was probably too busy doing awesome Lax Bro stuff to do any kind of rudimentary diligence on his cold-call target — or, for that matter, Google "What companies would Bain Capital Ventures never, ever invest a filthy cent in because they published 900 pages of our PPMs and other confidential stuff?"
Still, we feel for the kid, who is probably in a solemn meeting with HR as we speak. Your first week in venture capital can be tough, but it's tougher when it's also your last.