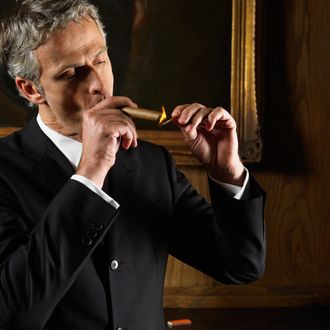 It's almost time to celebrate.
Photo: Corbis
Because New York comptroller Tom DiNapoli says this might be your best year since the financial crisis.
According to DiNapoli's report (PDF):
>
Average wages in the New York financial sector also reached $362,950, a "higher average than before the financial crisis."
Now, don't light those cigars yet, because as the report itself says, there are still three months left in the year and certain macro events could put a dent in the festivities. But feel free to ignore those jealous consultants who say that more cost-cuts are needed to restore Wall Street to health. They don't know you like Comptroller DiNapoli knows you. And Comptroller DiNapoli thinks you should get ready to rock.