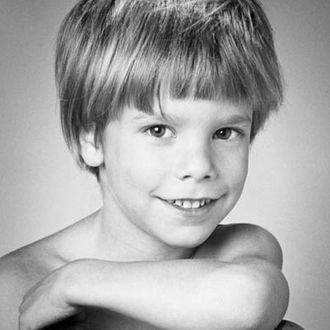 Etan Patz.
Photo: wikipedia?Patz Imaging 2006
On November 7, 69-year-old Jose Ramos, who was the prime suspect in the murder of Etan Patz for decades, will be released from prison after serving 25 years for child molestation convictions in Pennsylvania. As detailed in the 2009 New York story "What Happened to Etan Patz," at the time of Patz's disappearance Ramos was dating the woman hired to walk the boy to the bus stop. Years later, he told an investigator that he was with Patz on the day he disappeared, but later he insisted he'd never met him. There wasn't enough evidence to bring criminal charges against Ramos, but in 2001 Etan's parents filed a wrongful death suit against Ramos, and a judge found him responsible for the boy's death.
Everything changed in May, when Pedro Hernandez confessed to killing Patz, but investigators have had trouble coming up with any evidence to corroborate his story. After being postponed twice, prosecutors are set to discuss whether there's enough evidence to move forward with the case against Hernandez at a court date just one week after Ramos's release. As the Daily News notes, there's nothing preventing authorities from charging Ramos with the crime in the future — and it certainly wouldn't be the first shocking development in the case.