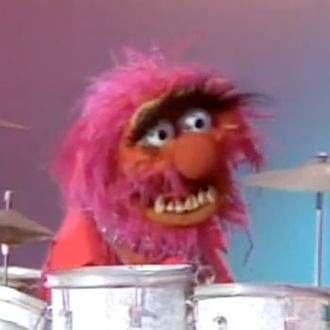 Greg Smith's book, Why I Left Goldman Sachs, based on his famous New York Times op-ed, comes out in a few weeks. The book is expected to embarrass Goldman with a bunch of unseemly revelations and derail the bank's nascent PR honeymoon.
And completely coincidentally, the Financial Times has a story today about Smith's tenure at Goldman, filled with lots of biting anonymous gossip from inside the bank that is meant to discredit Smith and make him seem like a disgruntled former employee with an axe to grind. Things like Smith wanting a bigger bonus the year he left or that he was a "solid performer but did not merit promotion to managing director."
The FT even has the scoop on Goldman's "Muppet Hunt," the campaign launched in the wake of Smith's op-ed to search far and wide for any Goldmanites who were calling clients "muppets" over e-mail:
The investigators interviewed dozens of staff and sifted through millions of emails, finding about 4,000 "muppet" references. But they said 99 per cent of those referred to last year's movie of the same name.

However, one email sent to Mr Smith did refer to clients as "muppets." A salesperson wrote: "The muppets don't understand they can trade the futures through a block with other liquidity providers." Goldman executives claim that the language, though disparaging, did not mean the salesperson was attempting to take advantage of clients but to help them understand a trade. It continued: "Can you summarise an email on how it works?"
So, one e-mail about clients but a whole lot of Jason Segel fans.
Still, we'll reserve judgment until we read Smith's book. If Goldman's prepublication freak-out is any indication, it should be a barn burner.