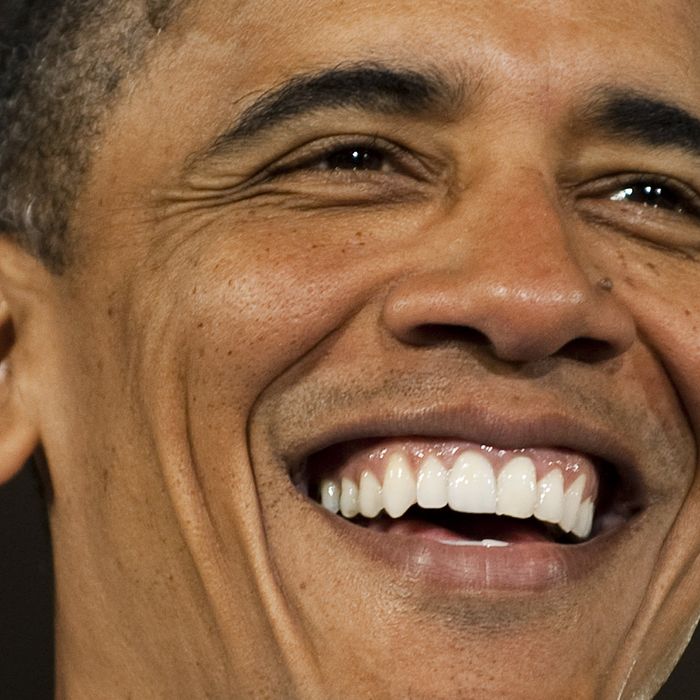 Photo: JIM WATSON/2011 AFP
American employers added 114,000 new jobs in September, according to the Bureau of Labor Statistics, which reported its non-farm payroll data today. Last month's jobs data also scored a major positive revision, up from 96,000 new jobs to 142,000.
But here's the headline number: 7.8 percent unemployment. That's the lowest rate since January 2009, when President Obama took office.
Today's numbers are a clear win for the Obama campaign's recovery narrative, even though there are other, less narrative-friendly numbers buried in the data. (Like the U-6 rate, which also includes people who have quit looking for work and remained unchanged at 14.7 percent.) And coupled with the usual amount of statistical noise generated by the BLS's household survey, the numbers are best taken more as a political indicator than an economic one.
Next month's report, which comes just days before the presidential election, will be fresher in voters' minds when they head to the polls. But today's feel-good report will change the tenor of the crucial last month. Mitt Romney has been reminding undecided voters that President Obama has been unable to get the needle to move on unemployment. Now, with that talking point gone, Romney will be forced to pivot to the slightly weaker point that the jobs picture is still empirically bleak, despite small gains in recent months.
That's a fair, if opportunistic, point — we still have a long way to go to recoup the millions of jobs we lost in 2008. There are still 4.8 million long-term unemployed people, and a 7.8 percent unemployment rate still reflects a labor market that is in intensive care.
But there will be high fives in Chicago this morning, and for good reason — this month's numbers, coupled with last month's revisions, paint a portrait of economic recovery that overcomes the statistical-blip threshold. There have now been 24 straight months of overall job growth, and while 8 percent was an arbitrary unemployment benchmark, clearing it is a psychological victory.
It's not a perfect recovery, and it's not as quick a recovery as we should hope for. But it's a recovery, clear as day. 
This post has been updated throughout.