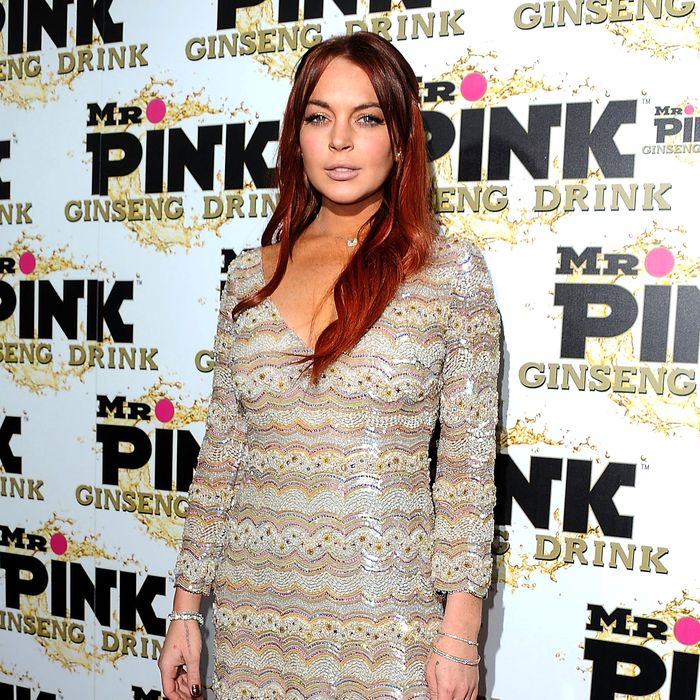 Re-redheaded.
Photo: Valerie Macon/Getty Images
Old soul and sad daughter Lindsay Lohan announced her intentions last night to vote for Mitt Romney in the upcoming election, E! reports, essentially ending the contest. "I just think employment is really important right now," said the troubled sometimes-actress, whose career since the mid-aughts resembles that of the dude from the Dell commercials, but with more arrests. "So, as of now, Mitt Romney," Lohan clarified. "As of now." Because everything she does is complicated, she added, "It's a long story, but you're going to have to wait for that."
Now, we would bet real money on Lohan not being registered to vote, or at least not showing up, but at least she is focused on the issues most relevant to her life right now, dark as it may be. (Last month, she tweeted at Barack Obama requesting a tax cut.) It is true — there are a lot of starlets out of work.