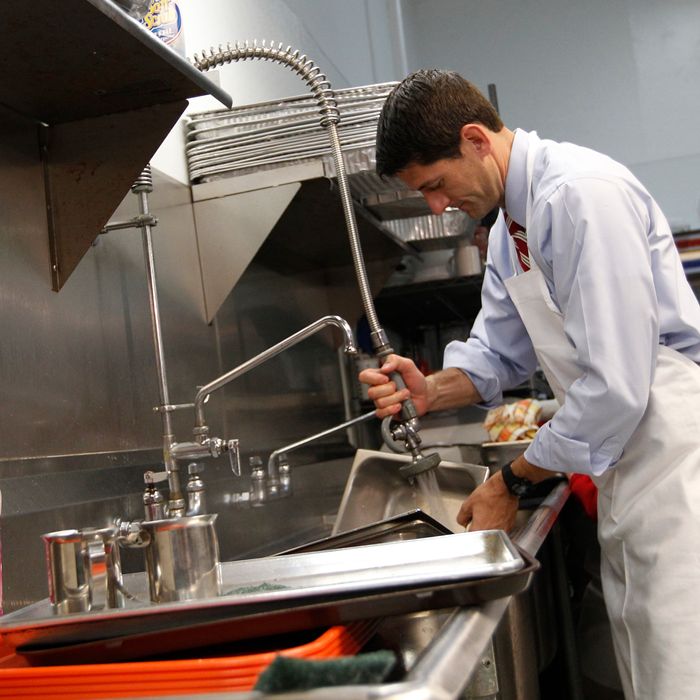 In a perfect world, Paul Ryan would be able to clean every soup-kitchen pot five or six times, but alas.
Photo: Mary Altaffer/AP/Corbis
As you can see in the photo above, Paul Ryan took some time out of his busy campaign schedule to lend a hand at a soup kitchen in Youngstown, Ohio, over the weekend. Now, because "the hall was empty of patrons and the volunteers appeared to have already cleaned up" by the time that Ryan got there, and because the pots Ryan scrubbed for the cameras "did not appear to be dirty," some might conclude that Ryan's appearance at the soup kitchen was nothing but a superficial, self-serving photo op designed to counter recent remarks from the GOP ticket that seem to show disdain for the poor. But no, the truth is that Ryan simply cares so much about America's non-income-tax-paying indigent that he thinks they deserve better than eating food from pots and pans that have only been cleaned once.