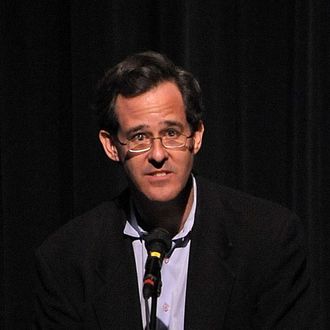 Pop Quiz: Name this name.
Photo: Michael Loccisano/Getty Images
Despite preparing very, very early for a 2013 mayoral run, the little-known Tom Allon has not gained much ground amid a crowded Democratic field, so he's just switching sides. The Manhattan Media publisher announced his defection today to the Republican Party, stressing the need for another "centrist" and "pragmatic" mayor, the Times reports, in the spirit of Michael Bloomberg, who has pulled his own ticket switches to avoid primary battles. The Republicans, meanwhile, are more than happy to have Allon after their top choice Ray Kelly demurred, leaving them to fish around at the bottom of the barrel. Now they may even get a primary of their own.
Allon joins Doe Fund founder George T. McDonald as an ex-Democrat with big dreams after the fellow businessman announced his intention to pursue the office last month. With former Democratic State Senate majority leader Malcolm Smith also floating his own name, the city could see the rare sight of a Republican primary, one sure to be overshadowed by the Democrats, but entertaining nonetheless.
"New York's one-party dominated system is now plagued with systemic corruption," said Allon, who also hopes to hitch himself to the Liberal Party while he's at it. "The upcoming Democratic mayoral primary will be a circus dominated by special interests and career politicians." To prove himself today, the media boss said he'd voted for both Bloomberg and Rudy Giuliani, whose own return is another extremely unlikely Republican dream. Those are pretty massive shoes for Allon to fill, but the desperate party is happy to let him try.