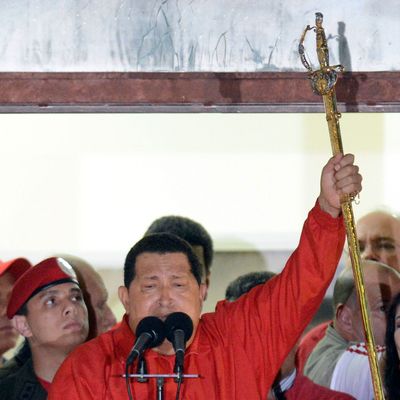 Romney will probably wield a golden sword on election night as well.
Photo: JUAN BARRETO/AFP/Getty Images
Venezuelan President Hugo Chávez won a fourth term last night, beating his opponent by a margin of 54 percent to 45 percent in a closer-than-usual election. Now, according to the Times, Chávez is going to have quite a bit of fence-mending ahead of him:
>
Mr. Chávez spent much of the year insulting and trying to provoke Mr. Capriles and his followers. And on Sunday night, he had to face the fact that the people he taunted as squalid good-for-nothings … turned out to be nearly half the electorate.
Wild. Politics are just so different down there.