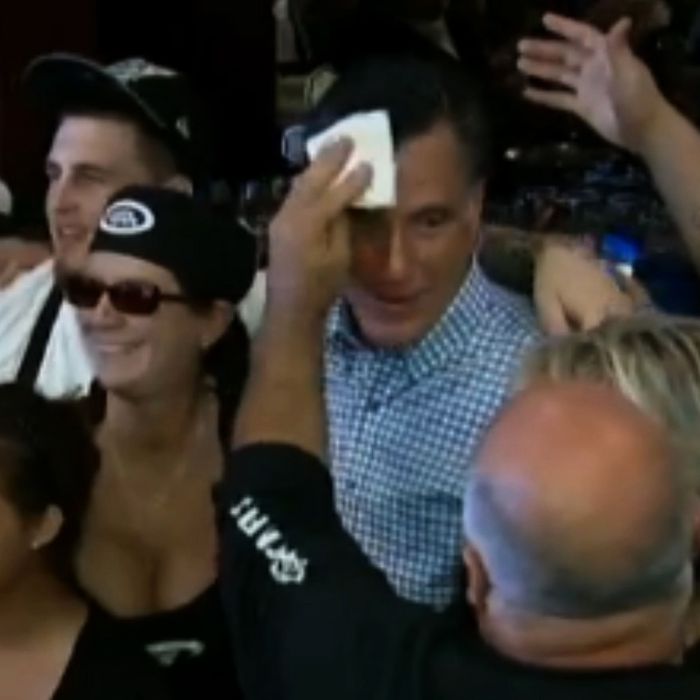 In Florida, about a month ago, President Obama was picked up by a pizza-parlor owner. It was weird. But it was not nearly as weird as the interaction Mitt Romney had yesterday at Port St. Lucie's Tin Fish restaurant, where an employee wiped down the GOP nominee's face, totally unprompted, for an uncomfortably long time. If Romney hadn't eventually pushed the guy's arm away, the face-wiping would probably still be going on this afternoon.
Here it is in real time:
Exit question: What is it with Floridians?