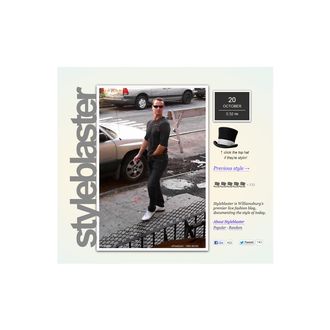 In the interest of "fashion" or "art" or something, some tech-heads in Brooklyn have started taking surreptitious pictures of people walking innocently down the street in Williamsburg and instantly posting them to the Internet. "The camera sits in our apartment and takes a photo whenever someone passes by our window," Styleblaster founder Jules Laplace told Betabeat, wholly amused with the project's rigging, but seemingly unconcerned with its weirdness. "We have a webcam hooked up to a Processing sketch, which sends pictures up into the cloud." Not very cool!
"It's an egalitarian take on streetstyle," said Laplace. "There's more to Williamsburg than hipsters and rich ex-Manhattanites. Everybody has their own style, and our site celebrates that." So far, highlights include the man pictured above with his hand down his pants, some kids, and what appears to be a cello.
The site doesn't plan on archiving the images, which is reassuring, and they're probably on the right side of New York law: Unlawful surveillance occurs "at a place and time when such person has a reasonable expectation of privacy."
But for the sake of creepiness equality, a commenter at the Daily Dot has potentially I.D.-ed the apartment building in question as 234 North 7th Street, between Driggs and Roebling, which looks like this, according to Google Street View: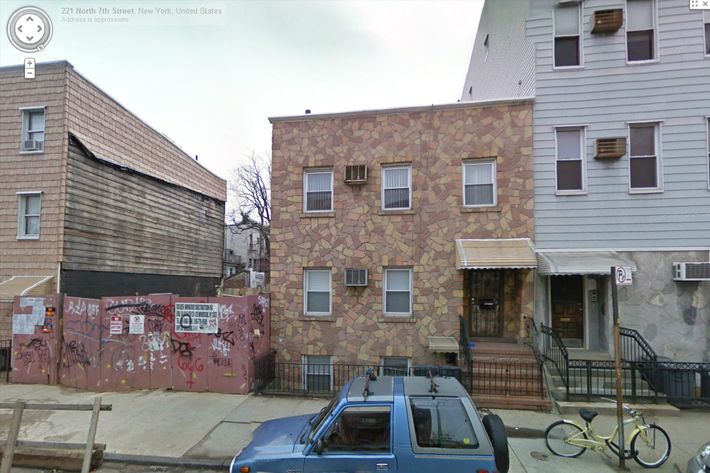 Be warned, or smile.